About Us
Dominion Property Management is a full service property management and real estate organization. Dedication to delivering quality property management services with professionalism and integrity is our top priority. Our commitment to quality enables owners to realize cost savings, reduced liability, and overall efficiencies in managing their properties. Owners benefit directly from our seasoned staff who have extensive hands-on experience with residential, apartment, retail, industrial, and office building management.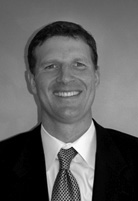 Khale Burkett has over 25 years of experience in all facets of real estate; property management, brokerage, development and real estate finance. His vision of providing a new approach to managing properties is one that sets Dominion apart from others. He believes there is no "one size fits all approach" to property management, rather each client deserves a personalized solution to meet their unique requirements.
Our lead property manager, Marcia Barton, CPM, brings over 20 years experience in managing a diverse portfolio of properties. As a Certified Property Manager, Ms. Barton provides a creative yet pragmatic approach to solving tenant issues. With this seasoned veteran leading the property management team, Dominion's clients benefit from her established practices that have been proven to deliver results.